When we set out to build Buck & Doe's Mercantile, we wanted to build the "Disneyworld" of shooting ranges. Fun was our motto! We are locally owned and we believe in creating a safe, family-friendly environment where all ages and walks of life can come enjoy shooting. "We wanted to bring the sport back into the industry," says owner Rex Majors.
Rule number one was that Buck & Doe's Mercantile would never be an intimidating place to come to. Many of our customers are new to shooting, so we took that to heart when creating our range and training our staff. You will find smiling, friendly faces ready to help introduce you to shooting, answer questions, lead classes, and provide a fun experience from the moment you walk in.
Your safety is our priority.
Our Action Target "bullet trap" system was custom made in the USA. It was designed to be safe, reliable, and capture the bullets in a self-contained system, making the shooting experience safe for our customers and employees. Additionally, we have a custom-fabricated, commercial air filtration system designed to capture dust, creating the most comfortable and cleanest indoor shooting range experience available.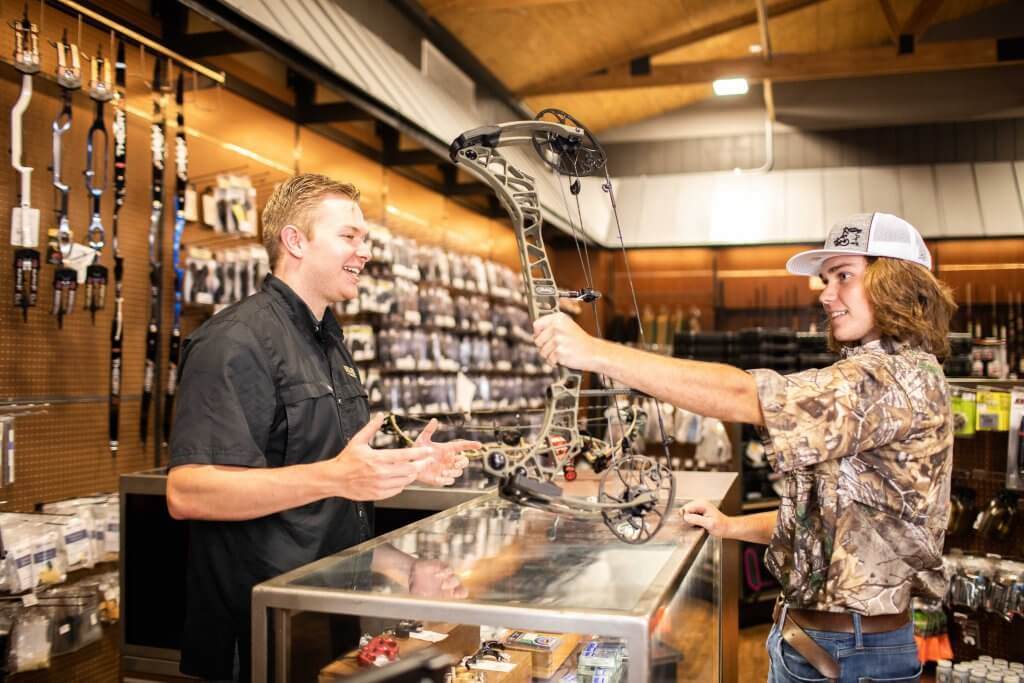 Strong Families Build Strong Communities
At Buck & Doe's Mercantile we are pro-family, pro-fun, and pro-guns. We are not just a gun range. We are a place for the family to come have fun, shop, shoot, engage, learn, and create memories. If you love the outdoors, you're going to love Buck & Doe's Mercantile. With monthly and seasonal events, there is always something fun happening at our store. Our family looks forward to welcoming you to our store and we know that by building strong family bonds, we create a better community and a better country.