Our archery shop in San Antonio has an in-house bow technician who can assist you with the perfect set-up from our large selection of accessories. We can custom build you a set of arrows, replace bow strings, and paper tune your bow. We can prepare you for an upcoming archery tournament or an awesome bow hunting season.
Buck and Doe's Mercantile in San Antonio is one of the area's largest archery dealers, with an indoor archery range making us the only stop you need to make to be ready to head to the field with confidence. We typically stock 50 to 70 compound bows for target, 3D and hunting, so you have a nice selection to choose from. We also carry a large selection of accessories and offer archery lessons to help you get started or improve your skills. Buck and Doe's Mercantile can help you find the perfect bow to fit your needs.
Buck and Doe's Mercantile offers compound bows, recurve bows and crossbows for hunting, target, or pleasure. There are several factors to consider, and the experts at Buck and Doe's Mercantile can help you with every decision along the way. The bow that is the right choice for you will draw efficiently, operate smoothly, and be an extension of your body.
Our archery experts at our archery pro shop can assist you to:
Determine your dominant eye – should you be shooting left or right-handed.
Determine your draw length – Knowing your draw length will ultimately determine your match to a proper draw-length bow. Keep in mind that using a release aid can add ½ to 1 inch to your draw length.
Determine an anchor point that works for you. Consistency is the key to success.
Determine your draw weight – It's important to pick a weight that you can draw comfortably under less than ideal conditions. 
Determine let-off – Let-off is the difference between the maximum weight required to pull the bow to full draw and how much weight you hold at full draw. This is an often-overlooked area that makes a difference in comfort and accuracy by being able to hold steady on a target.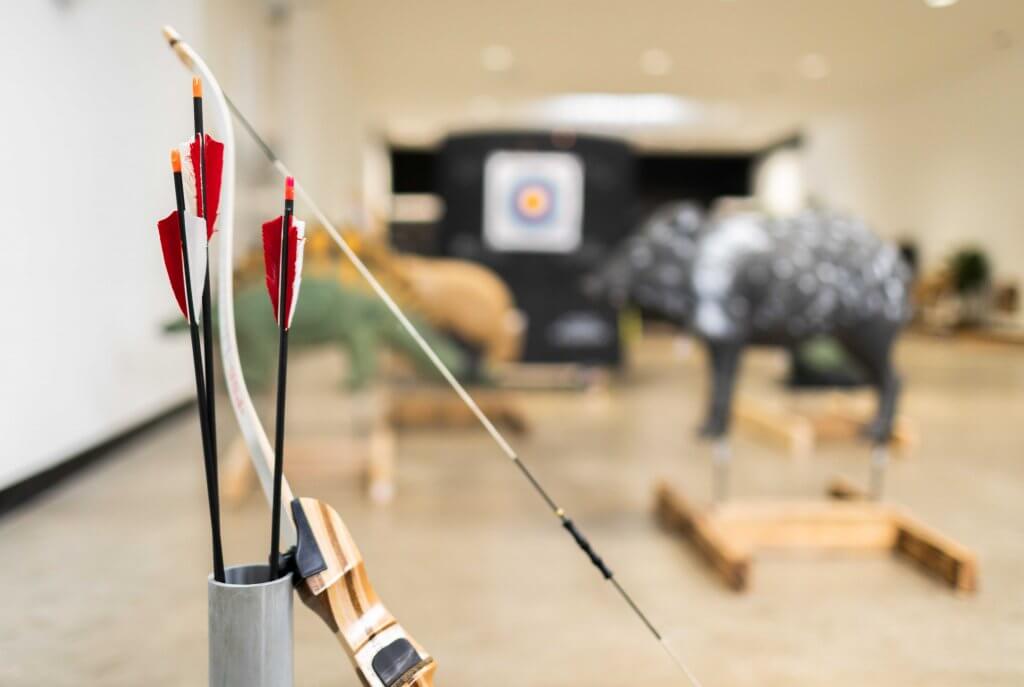 We have a nice selection of compound bows, recurve bows, and crossbows from the world's best manufacturers. The best part about Buck and Doe's Mercantile when you're shopping for a new bow is that you can try before you buy. For the kids, we carry several models designed for ages six and up and starter youth recurve bows, which can draw all the way down to 8 pounds. Our inventory also includes several models for women as well. No matter what your archery needs, we are here to help make your experience awesome.