Buck and Doe's Mercantile offers a state-of-the-art indoor shooting range. To reduce reverberation noise up to 98%, we installed the highest acoustically rated sound abatement wall systems in the world. We are also a "green" gun range. For the safety of you and our employees, we have a fully self-contained bullet trap system and commercial air filtration design, meaning you will enjoy the most comfortable and safest shooting experience available.
---
---
---
Are you looking for an exciting way to spend the day with your family or friends? Looking for a fun place to have a shooting competition with friends? You just won't find a better place than Buck and Doe's Mercantile. We have targets for playing games like Battleship, AlienInvasion, or maybe you want to save the world from a Zombie attack.
With fast electronic retrievable systems for your targets, our shooting range is equipped to elevate your experience to the next level of fun. Our interactive electronic system puts you in control of setting distances, turns, and choosing programs for an awesome shooting experience.
Are You New to Shooting or Interested in Learning More?
Great! We love introducing new customers to this great sport. In fact, a large part of our business is people who want to learn more about guns, gun safety, home defense and how to properly handle a firearm. From certified instructors, monthly classes, instructor led shooting skill range practice to hands-on training, we make it easy to get started at Buck and Doe's Mercantile.
---
---
Is Shooting Your Passion?
If shooting is your passion, whether it is hunting or target shooting, you have come to the right place! Buck and Doe's Mercantile offers quality products and all the accessories to get you going and keep you going!
We offer an array of products that will stand the test of time. You will be able to rent or purchase everything you need.
---
---
Safety and Responsibility
Buck and Doe's Indoor Shooting Range is committed to safety and responsibility. We have worked diligently to:
Support your Second Amendment rights
Provide a safe family-friendly place to practice
Provide a fun place to hang out and enjoy the sport
Provide a facility that is well lit, comfortable and of tournament quality
---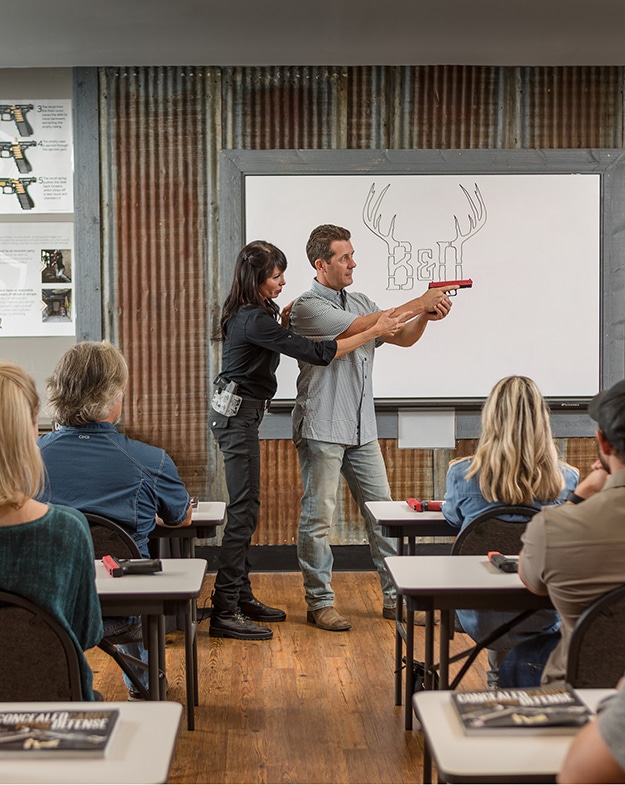 Save time,
reserve your lane online now.
All firearms must be concealed, holstered or in a case when entering or exiting the building.
SIGN THE WAIVER