Indoor Archery Range | HOURLY
Personal archery instructor 1 hr $40
Group archery instruction 2 hr $35 ea.
Archery RENTAL available Recurve $15, Compound $20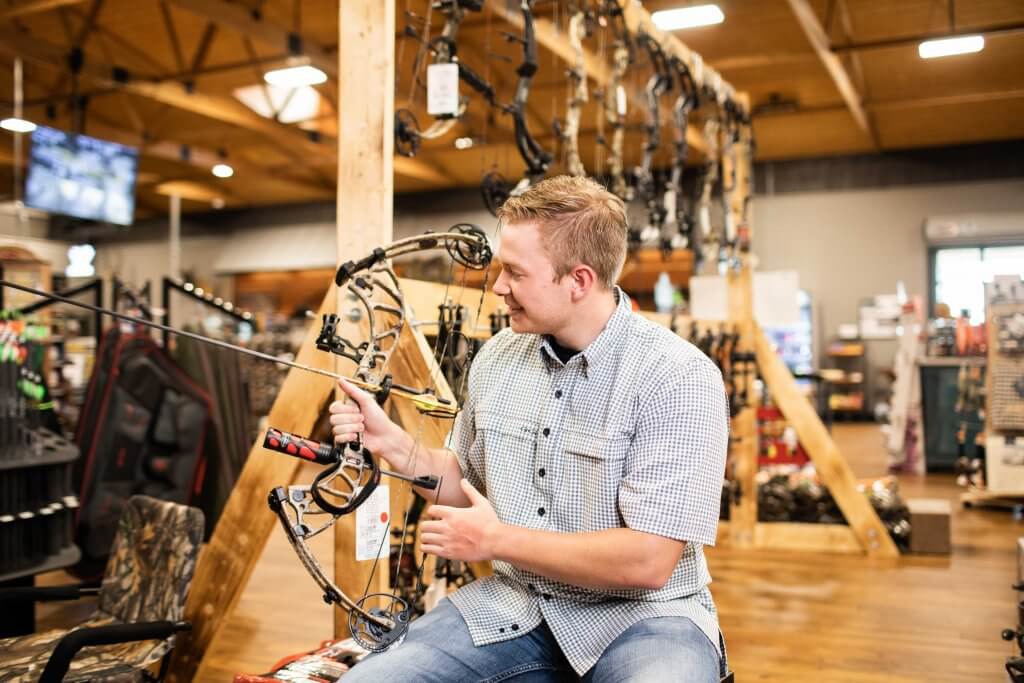 Are you looking for a place to improve and practice your archery skills all year round? Or maybe you just want to try something with your family that's fun and different. At Buck and Doe's Mercantile, our indoor archery range allows everyone, from beginners to those looking to sharpen their skills, a place to practice in a well-lit, climate-controlled environment. All lanes are available on a walk-in basis – no reservations or memberships required! Our targets range from a wall of block targets and moveable block targets to meet your required distance to a large variety of 3-D targets, and even crossbow targets.
We keep a full line of rental bows, recurve and compound, to ensure we can accommodate large families, parties and groups interested in trying something new and fun.  When you rent a recurve bow from Buck & Doe's, you'll get set up with the bow and arrows, a quick safety briefing and some basics to get you started.  If a compound bow is more your style, please allow 15-20 minutes for measurements and bow set up by one of our experienced archery team members.  Bow rental fees are $15 for a recurve bow or $20 for a compound bow.  All rentals come with a protective armband and all the arrows you'll need to have a fun time shooting on the range.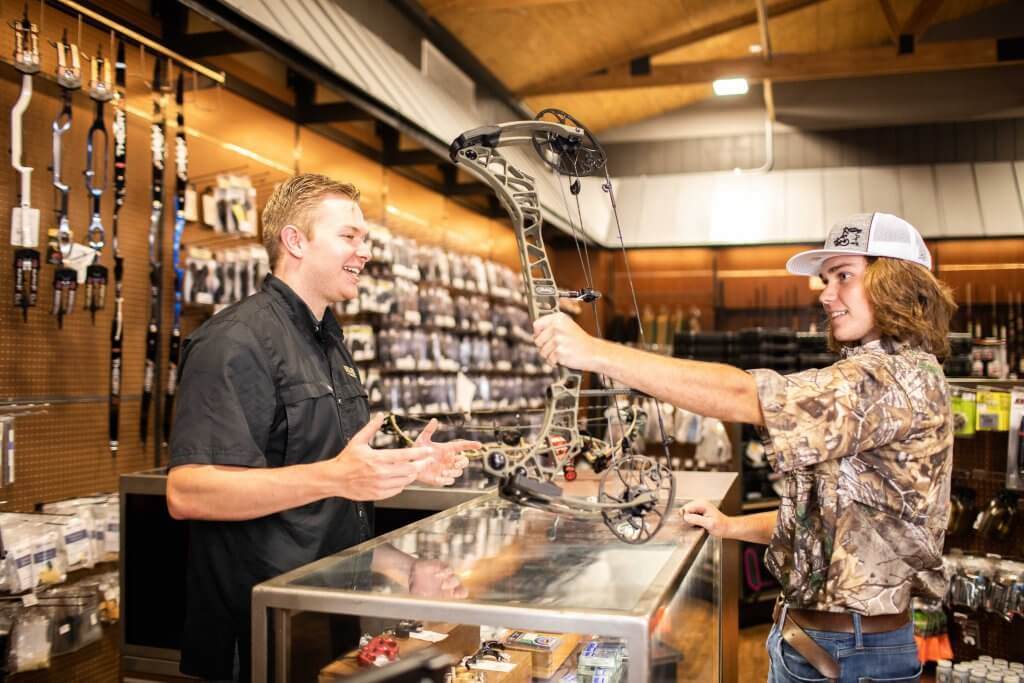 Top five reasons you should visit our indoor archery range:
Come and see for yourself why Buck & Doe's Mercantile is the premier archery center in San Antonio. Our 12 lane 20+ yard range is open to the public and includes the flexibility of some rolling archery target bales for shorter distances and beginner shooters. Our lanes are an ideal location for clubs and youth groups such as school/homeschool groups, Boy/Girl Scout Troops and 4-H programs.